Learning to use eyeliner is not easy . . . as in seriously challenging. . . as in "You'll poke your eye out, kid."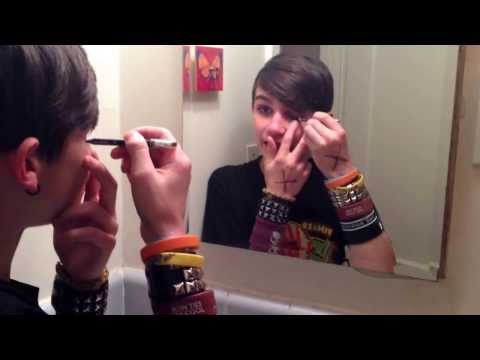 I'm trying to figure out the appropriate safety gear he needs for his second attempt.
I think he's going to have to let the girls at school keep putting it on for him for awhile because I'm pretty sure this is not the finished look he was going for.
Then again, you never can tell with Ace. . . .